Sharps Compliance is a permitted medical waste transporter for the state of Texas. Sharps also is the largest provider of mailback systems approved by the United States Postal Service. In addition, Sharps owns its own treatment facility right here in Texas. We manage medical waste disposal for small (SQGs) to mid-size (MQGs) quantity generators throughout Texas including the major metro areas of Houston, Dallas, Fort Worth, Austin and San Antonio. Our cost-effective services include transportation, treatment, disposal, tracking, and reporting of medical waste, which can also be called infectious waste, biohazardous waste, biomedical waste, or special waste from a healthcare-related facility.
Areas We Service
Dallas/Fort Worth, Arlington, Plano, Irving, Houston, Sugar Land, Woodlands, Rosenburg, Humble, Kingwood, Baytown, San Antonio, New Braunfels, Austin, Round Rock, San Marcos, College Station, Bryan, Beaumont, Port Arthur, Waco, Texarkana, Victoria,Tyler,Sherman,Denison, Killeen, Temple, Fort Hood, Longview
Texas Medical Waste Disposal Regulations
The regulations covering the storage, handling, collection, transport, treatment, and disposal of medical waste and other special waste for Texas health care–related facilities are outlined in Title 30 Texas Administrative Code (30 TAC), Chapter 326, §326.3(23)1 and explained further in 25 TAC, Part 1, Chapter 1, Subchapter K, §1.1322. Medical waste in the state of Texas is defined as1, 2:
Waste from animals that have been intentionally exposed to pathogens
Bulk blood, bulk human-blood products, and bulk human body fluids

Body fluids--Fee-flowing body substances other than blood, plasma, or serum including semen, vaginal secretions, body fluid containing visible blood, saliva in dental settings, amniotic fluid, cerebrospinal fluid, peritoneal fluid, pleural fluid, pericardial fluid, and synovial fluid [25 TAC 1.132(6)]
Bulk: A containerized aggregate volume of 100 mL (3.38 oz.) or more [25 TAC 1.132(7)]

Microbiological waste
Pathological waste
Sharps
For comprehensive regulations covering medical waste disposal for Texas health care-related facilities, please click here.
---
Medical Waste Generator Responsibilities for Texas Health Care–Related Facilities
Generators are responsible for the packaging and labeling before handoff to the medical waste pickup service transporter (or USPS/UPS transporter in the case of mailback). Additionally, generators must maintain the waste shipping paper (tracking form/manifest) for three years and make it available to the TCEQ (Texas Commission on Environmental Quality) for inspection upon request.3
Sharps Compliance provides:
Packaging (pickup or mailback) that meets TCEQ, Department of Transportation (DOT), and United States Postal Service (USPS) standards as applicable for medical waste transport
Proper labeling to ensure compliance with applicable regulations
Training; including instructions for use, posters, and videos
Medical Waste Management Company Responsibilities
Medical waste management companies are responsible for the proper transport, treatment, disposal, tracking, and reporting of medical waste. They are also required to provide a completed copy of the shipping paper (tracking form/manifest) to the generator within 45 days of shipment. Sharps Compliance uses our online system, SharpsTracer, for reporting and providing password-protected access to customers' shipping papers. Downloadable copies of these papers are accessible to Sharps' customers 24/7, and stored for five years online at no additional charge to the customer.
Choose Sharps Compliance for Managing Your Medical Waste
When selecting a Texas medical waste management company, it is important to understand the Texas regulations for managing medical waste from cradle to grave. Sharps Compliance is a leader in the industry with more than twenty years' experience managing medical waste for generators nationwide. We offer a cost-effective service with no hidden fees or surcharges that many haulers bury in invoices. Sharps provides everything necessary to package, label, and track your waste, at no extra charge, to ensure it is managed following all applicable regulations.
---
1. RULE §326.3 - Definitions
2. 25 TAC §1.132 – Definitions
3. Managing and Disposing of Medical Waste
---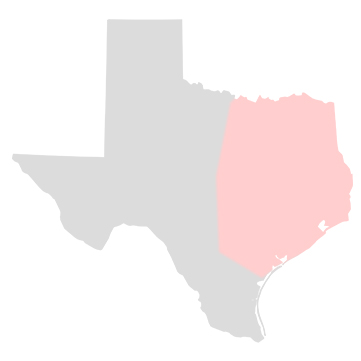 Overall Rating /
200

Total 1st-Party Reviews
Sharps Compliance
5.0

out of

5

stars
review from
Renita Forney

- May 15, 2019
5.0

out of

5

stars
review from
Megan Gendreau

- January 12, 2019
We needed to dispose of some expired controlled drugs from our veterinary hospital and the process was made simple and straightforward. I was able to speak to a representative whenever I called and also able to communicate via email with multiple employees. The process of placing the order was easy and I even received a coupon. Filling out the inventory form for the controlled substances was more involved, but it was explained clearly and I was able to complete it without issue. Shipping the medications back was a breeze and I received notice of their destruction within a timely manner.
5.0

out of

5

stars
review from
Dawn Arkin

- December 1, 2018
Two years ago my doctor prescribed a medication that was injected once a week. No big deal, but finding how what to do with the used sharp was a pain...until I found Sharps Compliance. I spoke with Terry, who was professional and helpful. He told me about their process, from sending the empty container to the container being recycled safely. I've been using their service since the first injection and I wouldn't use anyone else. Thank you for making my life just a little bit easier!
Powered by GatherUp