The compliant management of hazardous waste (HW), whether from a retail, professional, laboratory, or long-term care facility, can be cumbersome and confusing. Notwithstanding all of the training healthcare professionals receive, there is no standardized training or instruction for the stringent environmental regulations. Thus, many in the industry are unfamiliar with a large body of law: The Federal Resource Conservation and Recovery Act (RCRA), enforced by the Environmental Protection Agency (EPA) and authorized states, which regulates the disposal of hazardous wastes in the United States.
The Resource Conservation and Recovery Act
RCRA was enacted in 1976 as a response to national environmental disasters. Its purpose is to define hazardous waste, encourage waste minimization, and provide a system of "cradle-to-grave" tracking of hazardous waste.
Since the word "hazardous" is used in multiple contexts within healthcare, it is important to recognize that we are not talking about biohazardous infectious waste, OSHA hazardous materials as featured in Employee Right to Know programs, or DOT hazardous substances, per se. The EPA has an entirely different set of criteria for defining hazardous chemical waste (such as chemicals that are compounded and manufactured, becoming pharmaceuticals) as it impacts human health and the environment when discarded.
In addition to defining "solid waste," which also includes liquids and gases, the RCRA regulations define hazardous waste as those chemicals or formulations deemed to be so detrimental to the environment that they must be segregated for treatment at a hazardous waste facility, known as a TSDF, or Treatment, Storage and Treatment Facility.
How much waste do I have?
Waste Generation Classifications and Status
Per the EPA's Federal RCRA regulations for an entity that generates hazardous waste, it falls into one of three categories, based on the amount generated per month. Please see the breakdown of the three separate Generator Classifications depicted below in the pictorial, based on 55-gallon drum quantities (assume hazardous waste liquid weighs 8 pounds/gallon):
Very Small Quantity Generator (VSQG)
- Generates 100 kilograms (220 lb) or less per month of hazardous waste or one kilogram (2.2 lb) or less per month of acutely (P-listed) hazardous waste. - VSQGs may not accumulate more than 1,000 kilograms (2,200 pounds) of hazardous waste at any time.
Monthly Generation Levels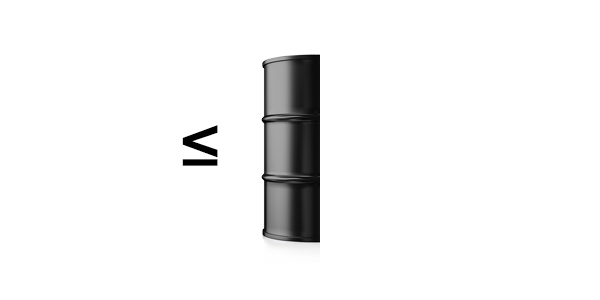 Accumulation On-Site Limit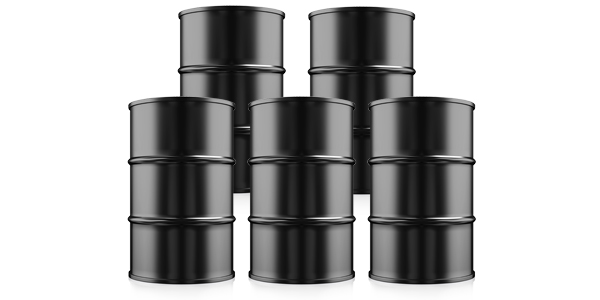 Small Quantity Generator (SQG)
- Generates more than 100 kilograms (220 lb), but less than 1,000 kilograms (2200 lb) of hazardous waste per month or one kilogram (2.2 lb) or less per month of acutely (P-listed) hazardous waste. - The quantity of hazardous on-site waste must never exceed 6,000 kilograms (13,200 pounds).
Monthly Generation Levels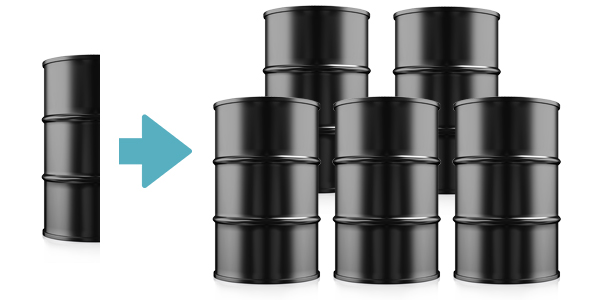 Accumulation On-Site Limit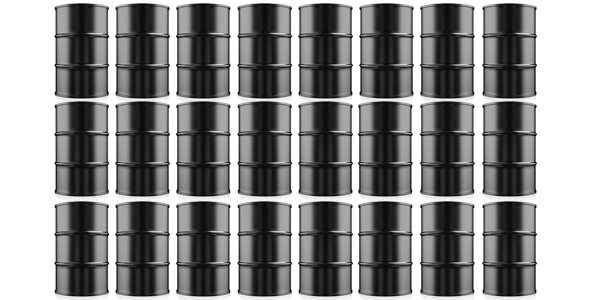 Large Quantity Generator (LQG)
- Generates 1,000 kilograms (>2200 lb) per month or more of hazardous waste or more than one kilogram (>2.2 lb) per month of acutely (P-listed) hazardous waste. - LQGs do not have a limit on the amount of hazardous waste accumulated on-site.
Monthly Generation Levels
Accumulation On-Site Limit
No Limit
*Drum image reflects a 55-gallon drum. Assumes 1 gallon = 8 pounds.
Small and large quantity generators must notify the EPA of their generation activities and receive an EPA identification number, which remains with the physical site regardless of change in ownership or operation. Some states have stricter regulations. Please reach out to Sharps Compliance for guidance.
Hazardous waste management programs for CESQG & SQG, such as:
Retail and Specialty Pharmacies

Compounding Pharmacies/Infusion Services

Diagnostic Laboratories

Specialty Chemical Labs
Long-Term Care Facilities

Dermatology Practices

Medical Offices

Veterinarian Clinics
Dental Offices

Retailers

Hospitals

Schools
Hazardous wastes are divided into two main categories: listed wastes and characteristic wastes.
Listed Wastes
Listed wastes appear on one of four lists of hazardous waste (F, K, P, and U). Healthcare facilities will typically have only HW from two of these lists, the P and U lists (such as pharmaceuticals), which both contain commercial chemical products. Laboratories and veterinarian clinics may also have F-listed solvent waste.
P-listed wastes (40 CFR Part 261.33(e)) are commercial chemical products categorized as acutely hazardous under RCRA. One of the primary criteria for including a drug on the P-list as acutely hazardous is an oral lethal dose of 50 mg/kg (LD50) or less. LD50 is the amount of a material, given all at once, which causes the death of 50% of a group of test animals. There are currently seven chemicals on the P-list that are used as pharmaceuticals:
Arsenic trioxide: P012

Epinephrine base: P042 (but not epinephrine salts)

Several states still consider all forms of epinephrine as HW

Nicotine: P075

Phentermine (CIV): P046

Physostigmine: P204

Physostigmine salicylate: P188

Warfarin >0.3%: P001
Empty Containers of P-Listed Wastes (40 CFR Part 261.7(b)(3))
A container that has held a P-listed waste is not considered "RCRA empty" unless it has been:
(1) triple rinsed, and

(2) the rinsate is managed as hazardous waste.
Since triple rinsing is not practical in healthcare settings, all vials, IVs, and other containers that have held a P-listed drug must be managed as hazardous waste, regardless of whether or not all of the contents have been removed. The issue here is the residue that is still in the "container."
NOTE: For the healthcare sector, containers that once held P-listed pharmaceuticals will no longer need to be managed as HW once the respective state that the generator resides in adopts the recently finalized Subpart P Pharmaceutical Rule (see the New Pharma Rule section below).
U-Listed Wastes (40 CFR Part 261.33(f))
These chemicals are listed primarily for their toxicity. Similar to a P-listed waste, when a drug waste containing one of these chemicals is discarded, it must be managed as hazardous waste if two conditions are satisfied:
(1) the discarded drug waste contains a sole active ingredient that appears on the U list, and

(2) it has not been used for its intended purpose.
Empty Containers of U-Listed Wastes (40 CFR Part 261.7(b)(1))
A container that has held a U-listed waste is considered "RCRA empty" if two conditions are met:
(1) all the contents have been removed that can be removed using normal means, such as drawing liquid out with a syringe, AND

(2) no more than 3% by weight remains.
If empty, the containers that once held U-listed wastes do not need to be managed as hazardous waste.
Characteristic Wastes
Characteristic wastes are regulated because they exhibit certain hazardous properties: ignitability, corrosivity, reactivity, and toxicity.
Characteristic Hazardous Waste (40 CFR Parts 261.21 – 261.24)
In addition to the P- and U-listed wastes, a waste is considered hazardous under RCRA if it possesses at least one of four unique and measurable properties or characteristics:
(1) ignitability,

(2) corrosivity,

(3) reactivity, or

(4) toxicity.
As the generator, you are responsible for determining whether a drug formulation that is intended for discard is either a listed hazardous waste or exhibits one of the four hazardous waste characteristics through testing or knowledge of the drug formulation.
Hazardous waste determination is the most critical step in understanding and managing hazardous waste. Proper HW identification is essential to the success of an HW management program. The RCRA regulations (40 CFR 262.11) require that any person or business who produces or generates a waste must determine if that waste is hazardous. The review and waste determination are based upon the regulations detailed above, describing listed wastes and characteristic wastes.
As discussed above, the EPA RCRA regulations are federal regulations in place throughout the United States. RCRA authorized the EPA to delegate the primary responsibility of implementing the hazardous waste program to states and territories with approved programs. To achieve approved program status (aka RCRA authorization), a state's program must be substantially equivalent to, consistent with, and no less stringent than the federal program.
What this means is that a state with a business-friendly agenda cannot take the EPA regulations and water them down as a gift to hazardous waste generators within their borders. A more common occurrence is a state will go beyond the federal program to be stricter and broader in regulating hazardous waste.
The new EPA Pharmaceutical Rule, Management Standards for Hazardous Waste Pharmaceuticals and Amendment to the P075 Listing for Nicotine, was published in the Federal Register on February 22, 2019. The final rule became effective on August 21, 2019 (six months after being published) in states that do not have RCRA authorization. The other 48 states have two years to adopt the rule. Below is a list of states that have adopted the rule as of September 2020:
States that do not have RCRA Authorization:

States that adopted 266 Subpart P:

Alabama

Arizona

Colorado

Delaware

Florida

Georgia

Hawaii

Idaho

Illinois

Indiana

Kentucky

Montana

New Jersey

North Carolina

North Dakota

Ohio

Oklahoma

Oregon

Pennsylvania

Puerto Rico

South Carolina

South Dakota

Tennessee

Texas

Utah

Vermont

Virginia

Washington

West Virginia

Wisconsin

Wyoming
The new rule revises management standards for the management of "Hazardous Waste Pharmaceuticals (HWPs)" for all health care facilities, including long-term care facilities, as defined in the rule.